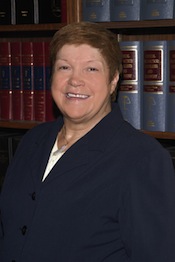 For those of you who have been waiting for a volunteer policy separate and apart from Jon's Workforce Security Policy, you're in luck. It is now available for you in the Premium Member section of veteranspress.com.
Also now available in the Premium Member section of our website is another installment (Chapters 3 and 4) of Jon's second HIPAA novel, HITECH Hysteria, for you to enjoy reading and learning from. If you have not yet read his first HIPAA novel, HIPAA Hysteria, it's also right there in the Premium Member section for you to enjoy. Or if you prefer to read it on your Kindle or in trade paperback, please see Jon's books on Amazon.com.
If you are having trouble logging in for some reason, please let us know so that our IT/order department folks can help you. If you bought our HIPAA Compliance Library, it came with a one-year free subscription to the Premium Member section. If you remember having had access a long time ago, perhaps it's time to sign up for another year for only $99.95. It's where Jon has all of his new policy/procedure templates and other HIPAA compliance information posted for you to download.
And as always, if you think of any other sample policies/procedures that you think Jon should write, please let us know.