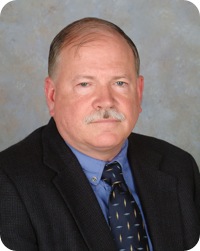 The Quinnipiac Health Law Journal, vol. 22, no. 1 (2018), of Quinnipiac School of Law, just published Jon's most recent scholarly article. This article is his first law review article on HIPAA, although he has published numerous books and other than law review articles on HIPAA. Law reviews (sometimes, as here, also called law journals) are important because they can help improve the law.
For example, Jon's much earlier law review article, "The Imagination of the Prosecutor—the Only Limitation on Court-Martial Jurisdiction Now, Fifteen Years after O'Callahan v. Parker," 25 Air Force L. Rev., 1 (1985), was cited by the U.S. Supreme Court in United States v. Solorio, 107 S.Ct. 2924 (1987). This case eliminated the service-connection requirement for courts-martial jurisdiction.
Similarly, his article "Practical Problems with Modifying the Military Justice System to Better Handle Sexual Assault Cases," with Michael I. Spak, Wisconsin Journal of Law, Gender & Society, vol. 29, no. 3, pp. 377-408 (2015, received a letter of appreciation from the General Counsel of the Department of Defense, who said that he would have his lawyers use it to help counter Congressional attempts to change the military justice system in sex crime cases in ways that would not be helpful.
Jon has a very limited number of reprints of this HIPAA article, but if anyone wants it, he could provide it in Word. If you need to document the problems inherent in HIPAA compliance and in its effect on patient care, this article would be a good start. Besides being legal authority in its own right, it has 188 citations to statutes, regulations, judicial opinions, and legal articles and news articles about HIPAA and its problems. To order a copy of vol. 22, no. 1, which contains his HIPAA article, a single issue is $18 from the Quinnipiac Health Law Journal at 275 Mount Carmel Avenue, Hamden, CT 06518, healthlaw@quinnipiac.edu. Address either method to the Executive Business Editor.
At this point in Jon's blog items, I usually try to sell you Jon's books and other HIPAA compliance tools available on our website at veteranspress.com. This time, however, I am just trying to sell you on Jon and his expertise. If you have heard any of my HIPAA seminars or webinars, you have likely heard me explain why I always say that Jon Tomes is the country's leading HIPAA expert―that is, because he was a military intelligence officer in Germany during the Cold War, after he had served as an Infantry platoon leader in Vietnam and before he attended law school under the U.S. Army's excess leave program. Just think of how much training and practical experience Jon got as the East German branch chief in charge of trying to get their information and hang onto ours. After having graduated first in his class at law school, he became first a military prosecutor, then a military defense attorney, then finally a military judge, and finally a military law instructor at the U.S. Army Command and General Staff College at Fort Leavenworth, Kansas. As a judge, he rode a circuit of several Army installations in various states to hear cases, just as if he had been a judge riding his horse or stagecoach on a circuit more than a hundred years earlier in the Old West (or at least that's what I remember that judges did in all those westerns that I used to watch with my grandmother when I was a kid). You may wonder what his years of prosecuting, defending, and judging military cases did to help him become the country's leading HIPAA expert (IMHO). Think about it. Military law rests on federal military regulations. HIPAA compliance law rests on federal HIPAA regulations. Not all of us mere civilians (even those of us who graduated from law school) can actually successfully decipher, apply, and teach their clients how to successfully comply with laws resting on federal regulations. Jon has been successfully training, consulting with, and representing HIPAA clients for the past 20 plus years. If you need help with HIPAA compliance, especially with your required written risk analysis and regular updates thereof, training, and policies and procedures, please call Jon at 816-527-3858 or email him at jon@veteranspress.com.