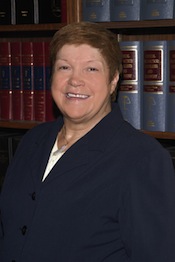 If one of your New Year's resolutions is to finally become HIPAA compliant or to bring your HIPAA risk analysis, policies and procedures, and training up to date, as reasonably and appropriately (and cost effectively) as possible, we have a gift for you: a 10% discount off anything and everything in our HIPAA compliance tools website store through the end of January 2017. Use the discount code HIPAA2017 at checkout. This discount idea came from Jon Tomes because he wanted to give you something to help you achieve and maintain HIPAA compliance to help you make 2017 your most compliant year ever. In other words, he wants you to be able to sleep better during your long winter's naps by not having to worry about going to HIPAA jail for a criminal violation or to the bank to draw out your life savings to pay a civil money penalty or settlement in lieu thereof.
We also have two more chapters of HITECH Hysteria available for you in the Premium Member section of the Veterans Press website at www.veteranspress.com. Just look for the little red new sign in the list of chapters.
Thank you for your business and for trusting us to help you with your HIPAA compliance efforts. We wish you every success in that regard, especially as we begin 2017. If we can be of any help, please let us know. Happy New Year!